"Personal Taste" by Lee Sae In (이새인)
This is actually my 1st entry after watching
개인의 취향
aka
Personal Taste
ep. 1 & 2 (which began since last 31/3) and I'll briefly comment on the character & storyline itself without revealing it too much bcos I know it may kill your desire to watch it later (peeps, I promise..hehe).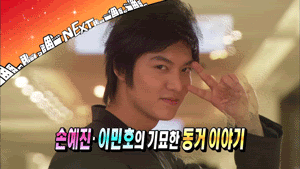 *i promise*
The debut episode started with a simple yet understandable introduction. As I read in the novel blog post,
Jun Jin Ho lives in urban, well-organized & luxurious house together with his Mom
while
Park Gae-In lives in a traditional house
(I cant remember the name..yes!the house has a name; just like Fullhouse.hehe). Gae-In's house is quite pretty & I must say unique but due to its messy (and odd) owner i.e Park Gae-In, it becomes a bit
OFF
.

Jin Ho's organized wardrobe



pampered by his Mom



Gae-In's messy house cum workshop



In ep. 1, I found the

bus scene

hilarious! As well as the

lift scene

&

hotel s

cen

e

.haha. I cannot blame Gae-In for misinterpreted Jin Ho as a gay because

if I were her, I might come to the same conclusion

.ehehe. The drama makes the novel storyline looking relevant & rational and the most important thing, it can be

quite REAL

sometimes.




Jin Ho woke up next to a

GIRL

!haha
who is she? You need to find out yourself!



hilarious

lift scene

between Jun Jin Ho & his BFF,
actor

Jung Sung Hwa





I'm not a person who simply like/love someone for his good look! I'm just not that kind of person. fyi, honestly,

if Lee Min Ho is just a very good looking man without anything else, I won't like him this much

.haha. Frankly speaking, I love watching him on & off screen & that liking goes on until today.

Personal Tast

e

is a drama I anticipated since end of 2009 and I really hope it goes well in term of its rating (bcos K-Dramas concern so much on viewer-ratings) & its success.




So far,

Lee Min Ho pulled off character of Jun Jin Ho brilliantly

; more than I expected (bcos I read the novel so I tend to compare the novel & the drama..my

BAD.

huhu). He acted himself as a cheeky, smart, firm with his decision & rough personality (but not as rough as Goo Joon Pyo!) as he at the same time shows his warm personality. Why I say so? Watch it & you'll know :D




the chemistry btwn

Mino & Sung Hwa

is surprisingly cool!
and one thing for sure, Sung Hwa is a great actor!
what a funny guy he is.hehe



In ep. 2, I could see the

ultimate reasons

why Jin Ho desperately wanted to move into Gae-In's house & why Gae-In agreed to let him move into her house. Bear in mind that this is not a

noona-dongseng relationship

because in this drama, Jin Ho is older than Gae-In (I think he's 2 years older than Gae-In). Love the part when Jin Ho was surprised by Gae-In's ghostly appearance with a saw in her hands.haha. But what made me laughed hardly is when Jin Ho overheard Gae-In said to In Hye that

"that guy is GAY"

and it obviously referred to Jun Jin Ho.hehe. Don't forget to watch his facial expression ok!hehe




Gae-In's imagination of having a

gay friend

is so hilarious!





*perfect angle*


who can blame him?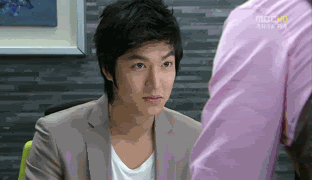 Jin Ho's happy reaction

after Gae-In agreed to have him
as her housemate..hehe



hahaha. everytime I recall this scene..I'd laugh!
Gae-In gave Jin Ho a big welcome with chain saw
and her ghostly look!



I must say that I do think

Jun Jin Ho & Lee Min Ho have something in common.

Jin Ho is supposedly to be cheeky, bit mean & ambitious (and I'm talking abt Jin Ho's cheekiness) which is similar with Lee Min Ho's real character.hehe. It's like watching Lee Min Ho per se sometimes & I really love it bcos it visually looks

REAL

as if Mino isn't acting but being

HIMSELF.

hehe.



From a SWAN, she turned into a DUCK.
Son Ye Jin on the other is without a doubt, a very good actress. Whatever dramas/films she took part, the outcome would always be extraordinary! She's known as A-list actress in Korea & taking up character of Park Gae-In is a smart choice for someone who loves challenges. I can't wait to see how the relationship between Gae-In & Jin Ho progressing and
I'm expecting this drama to be the funniest drama in 2010.
Fullhouse is my all-time FAV k-drama
but I really hope I will not see
Fullhouse-ish scenes
in Personal Taste. A bit of it is
OK
.hehe



To

be

continued

...
p/s: I only comment on few characters; will comment on others later...